The Pizza Margherita is a typical Neapolitan pizza, made with San Marzano tomatoes, mozzarella cheese, fresh basil, salt and extra-virgin olive oil.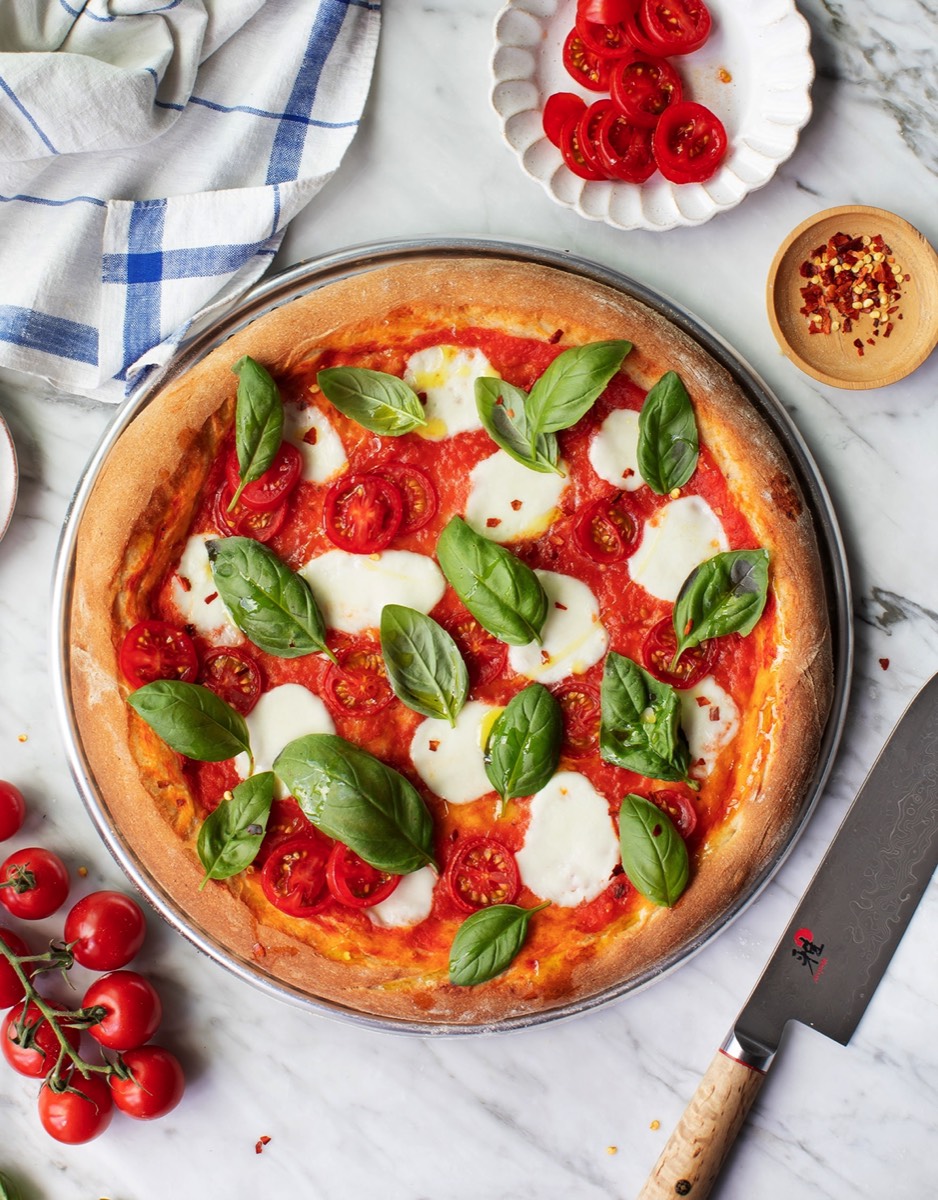 Flatbreads with toppings were consumed by the ancient Egyptians, Romans and Greeks. (The latter ate a version with herbs and oil, similar to today's focaccia.) But the modern birthplace of pizza is southwestern Italy's Campania region, home to the city of Naples.
In 1889, the King Umberto I and his wife Queen Margherita of Savoy were on a visit to Naples, the former capital of the southern kingdom. Historians believe that the Queen grew tired of the gourmet French cuisine that was popular among royals across Europe at the time and summoned the most famous pizza-maker in Naples, Raffaele Esposito who she commissioned to create 3 different pizzas.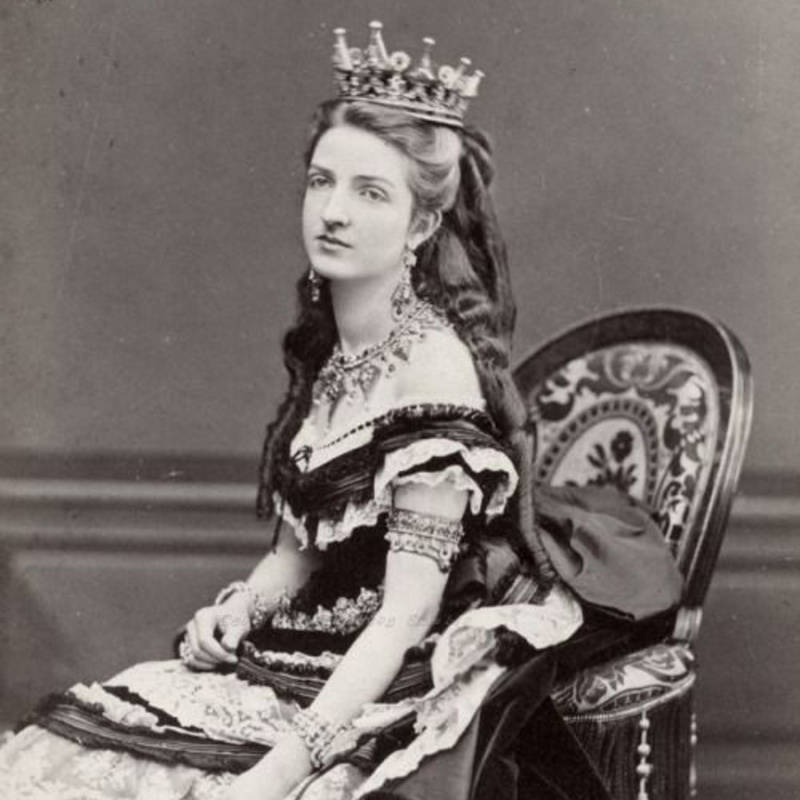 The Queen did not like the first 2 pizzas Esposito presented, pizza marinara (garlic), and pizza Napoli (anchovy); however, on his 3rd attempt, he unveiled a pizza resembling the colors of the Italian flag, red (tomato), white (mozzarella) and green (basil). She loves it!. Esposito named the pie "Pizza Margherita" in her honor. Esposito's fame continued after the royal couple left Naples. The queen herself wrote a letter to Esposito saying she loved the red, white and green pizza. The pizzeria is still in operation in Naples today (under the name Brandi) and has that letter on display for all to see. It's signed by Camillo Galli, one of the queen's assistants at the time.
Preparation
What's on a Margherita pizza? The traditional Margherita pizza ingredients are mozzarella cheese, tomato sauce, and basil. Because the toppings are so simple, they must be top of the line in quality.