Sachertorte
The most famous Viennese culinary specialties
Sachertorte is a chocolate cake, or torte of Austrian origin, invented by Franz Sacher, supposedly in 1832 for Prince Metternich in Vienna. It is one of the most famous Viennese culinary specialties.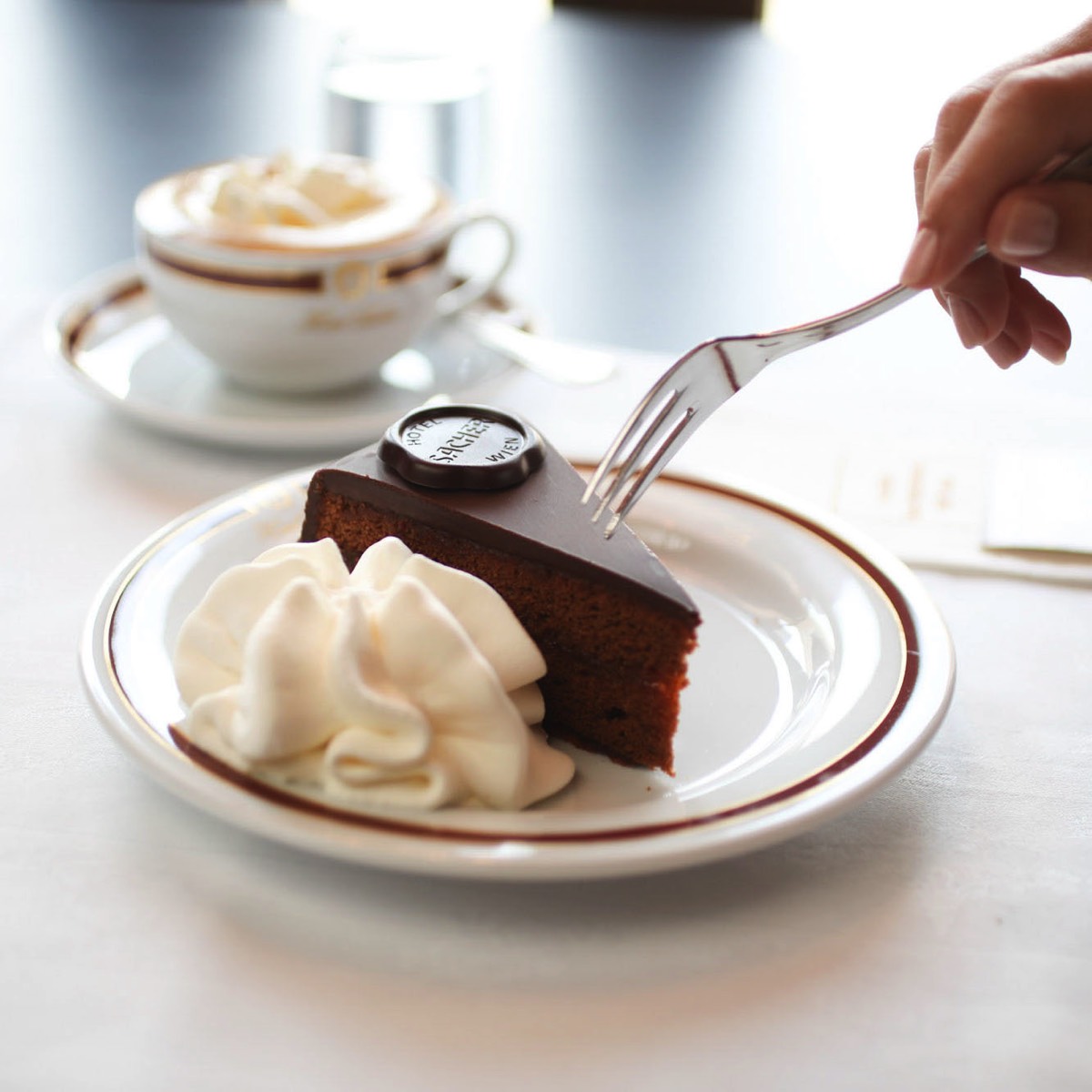 Sachertorte composition is very simple, it is a chocolate cake with a thin layer of apricot jam in the middle and another on top. It is coated with a thin layer of chocolate icing. To avoid mix-ups, the Original Sacher cake is decorated with the official Sacher chocolate seal. The ingredients are simple. The way to achieve the perfect mix of chocolate, flour, butter, sugar, and eggs, and especially the glassy chocolate icing is not.
The original recipe for the cake has been kept a secret for almost 200 years. At present, it is locked away in the safe of the Hotel Sacher Vienna.
However, there are various top patisseries in Vienna, such as Demel and Aida, which prepare delicious Sacher cakes.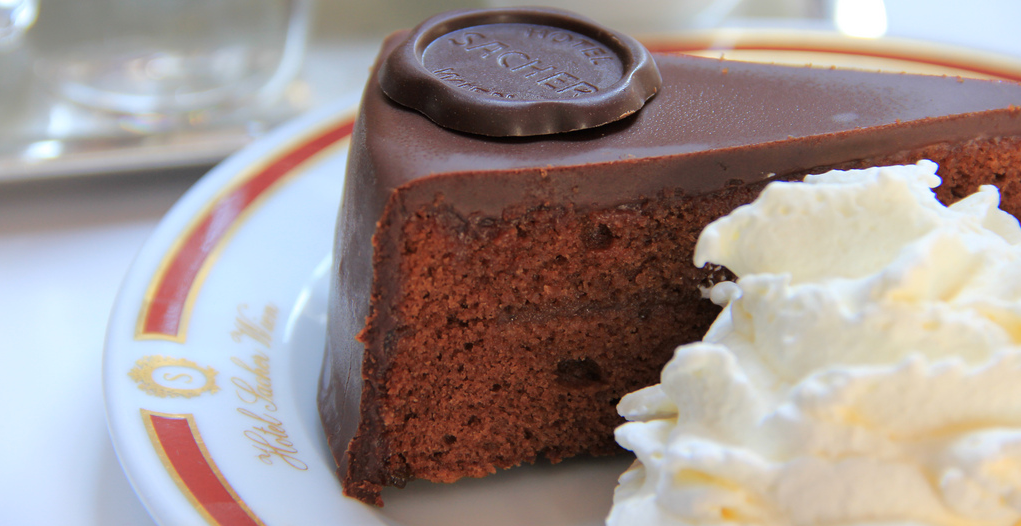 History


In 1832, years after the Congress of Vienna, Prince Metternich commissioned his chef to create a new dessert. As the chef was ill, his apprentice Franz Sacher took over and created the cake that still carries his name. At that time, chocolate cakes had been known for 100 years in Vienna, and chocolate cake recipes were already included in a few Austrian cookbooks.
Franz' specially created recipe was a success. Four years later the Sacher Torte was deemed suitable for the Imperial Court and landed on the Emperor's and Empress' plates. His son Eduard later perfected the recipe at his workplace at Patisserie Demel, which supplied its cakes and desserts to the Imperial Court and also sold them to the broader public.
In 1876, Eduard Sacher founded the Hotel Sacher and started selling the Sacher Torte there. Its success spread quickly, in Austria and overseas. In 1934, the Hotel Sacher went bankrupt and Eduard Sacher's son Eduard (junior) started working for Demel like his father. He transferred the single ownership of an Eduard Sacher Torte to Demel.
In 1938, when Adolf Hitler annexed Austria to the Third Reich, the battle for the original Sacher cake started between Patisserie Demel and Hotel Sacher. It was sparked by the Hotel Sacher's registration of the brand Original Sacher Torte and the street sale of the cake.
At the center of almost 20 years of the dispute was the rightful use of the brand, the question of whether the original cake had a layer of apricot jam in the middle, and whether it was made with butter or margarine. According to the jurisdiction of the High Court, only the Hotel Sacher is allowed to use the name Original Sacher Torte and the characteristic chocolate seal. Its cake has two layers of apricot jam. Patisserie Demel can use the name 'Eduard Sacher Torte'. (It now sells it as Demel's Sacher Torte). The Demel Sacher cake has one layer of apricot jam underneath the icing and a triangular-shaped seal.