Portuguesse Egg Tarts
Transport yourself to Lisbon in one bite
If you've ever been to Portugal, you know that one of the greatest pastries to binge-eat there is the Portuguese egg tart: crisp, flaky crust holding a creamy custard center, blistered on top from the high heat of an oven.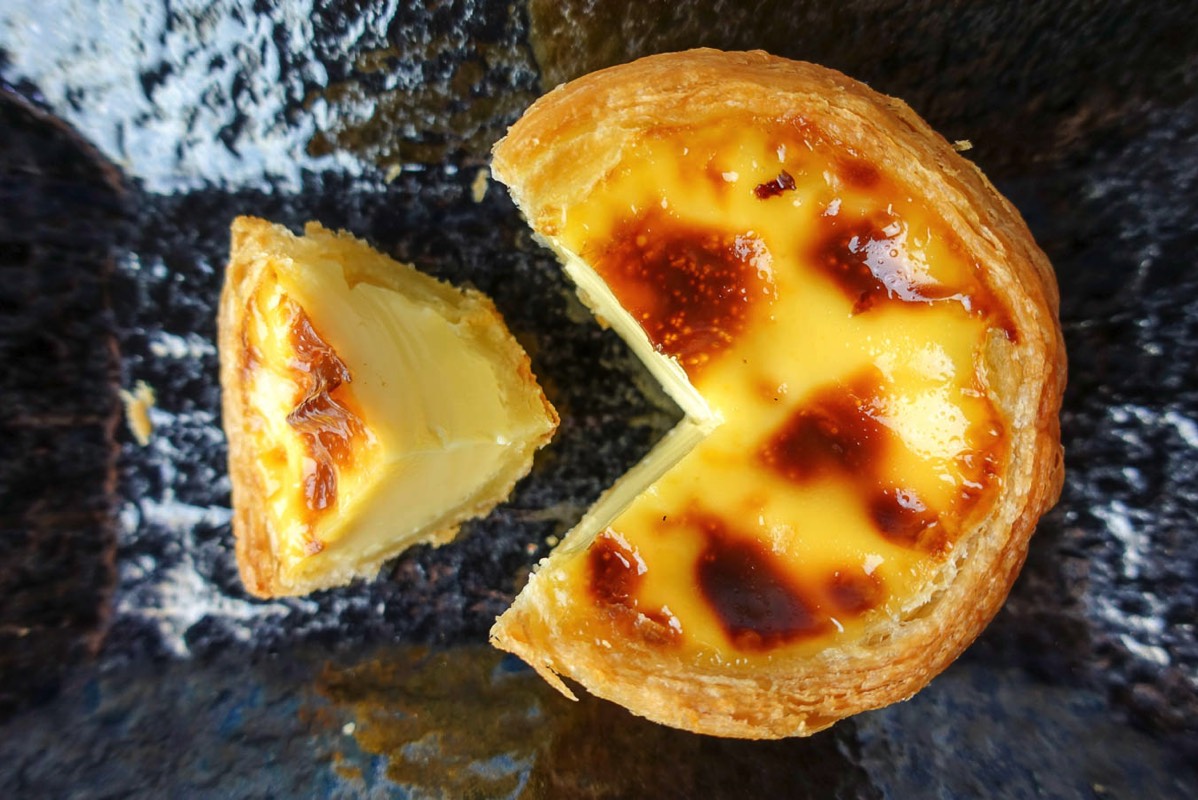 History Notes

Portuguese Custard Tarts probably originated at the Mosteiro dos Jerónimos (Jerónimos Monastery, established 1496 by King Manuel 1st) in Belém, in the southwest part of Lisbon, Portugal in the 1700s. The monks there had made the custard tarts for sale. Their custard, like most, didn't use egg whites, but that wouldn't have gone to waste: it could be used for other things such as clarifying Port wine, starching clothes, etc
The monastery was dissolved in 1833, when Pedro I of Brazil (IV of Portugal) suppressed all monasteries and convents in Portugal and appropriated their property.
A man named Domingo Rafael Alves bought the recipe; it is presumed he bought it from a monk who was now dispossessed. In 1837, he opened a bakery called Casa Pastéis de Belém near where the monastery had been. Among other things, the bakery made the tarts.This bakery still exists today, called "Antiga Confeitaria de Belém." It is still owned by Alves's descendants.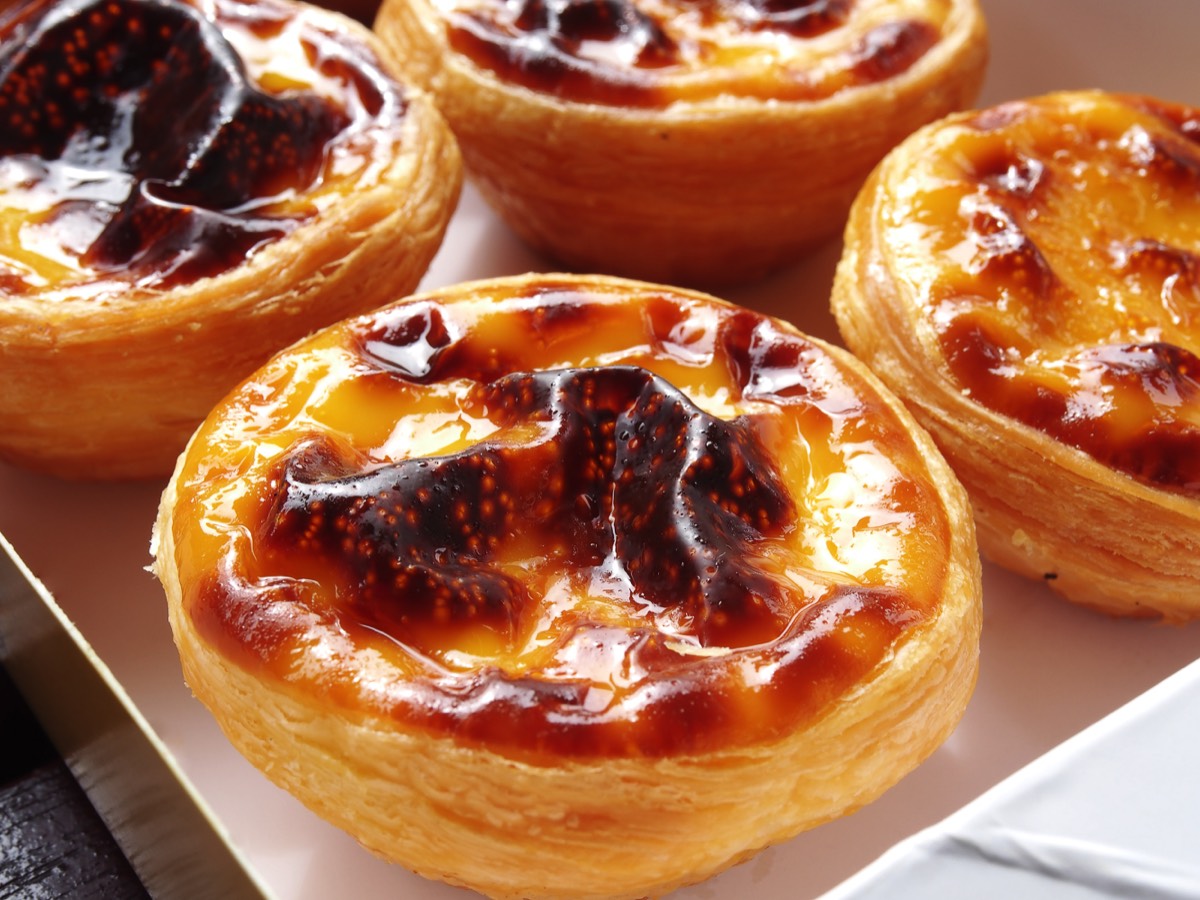 Antiga Confeitaria de Belém

Antiga Confeitaria de Belém (the old Belém bakery) is the most famous bakery that produces Portuguese Custard Tarts. It has been making them since 1837 (see History Section below), and has been family owned the entire time.
In Portuguese, the bakery call its tarts "pastéis de Belém" ("Belem tarts.") In fact, the family had that product name registered in 1911 to ensure that only their bakery could use it. Anyone else must call their tarts something like "pastéis de nata" ("cream tarts" — there isn't really a word in Portuguese for custard.)
Their bakery oven, reputedly, runs at 750 F (400 C), a temperature high enough to easily produce the brown spots on top the tarts, and to bake the tarts in three to four minutes.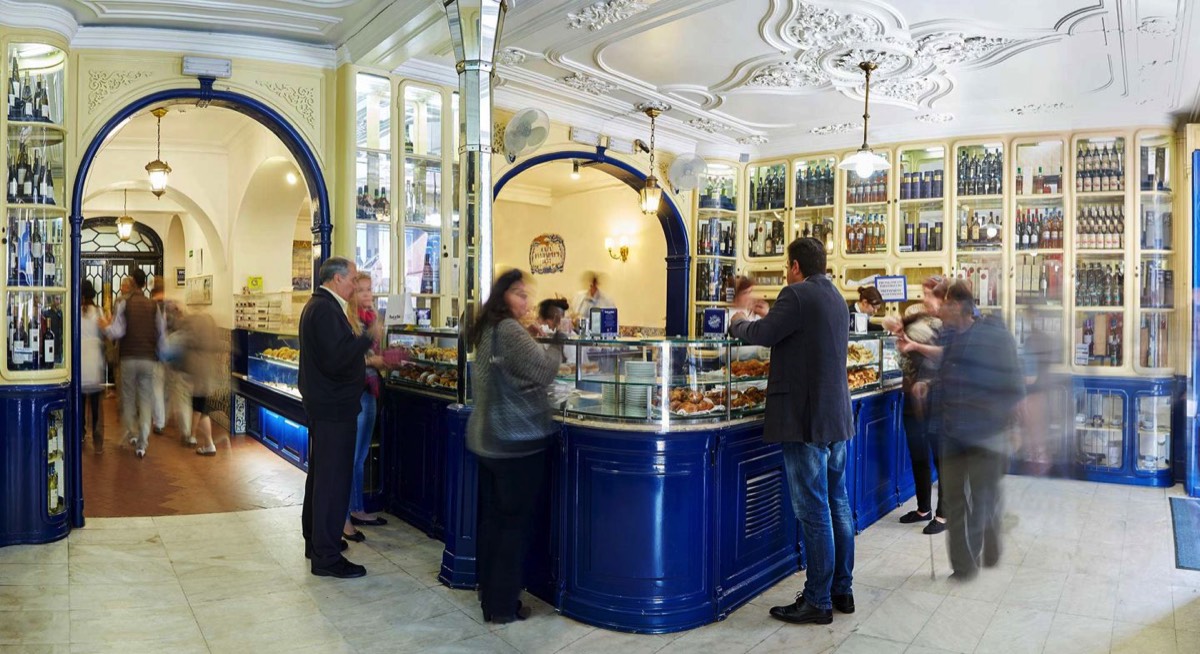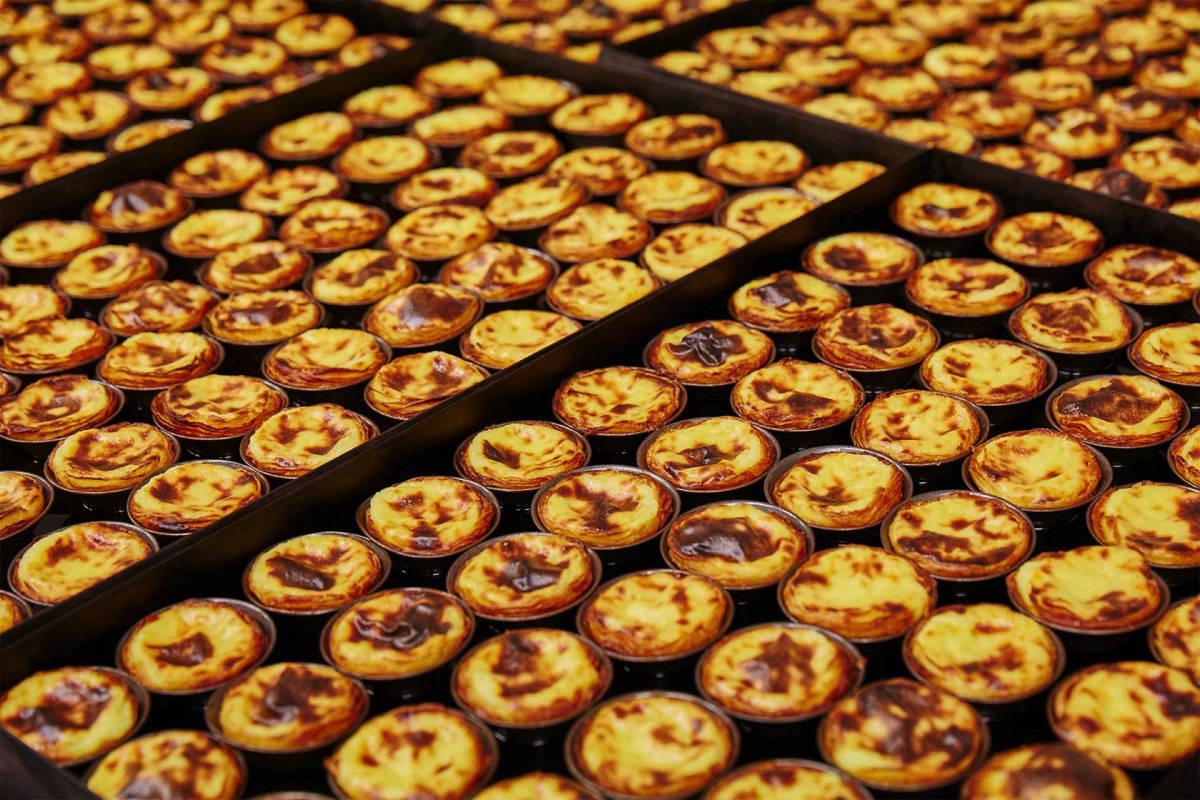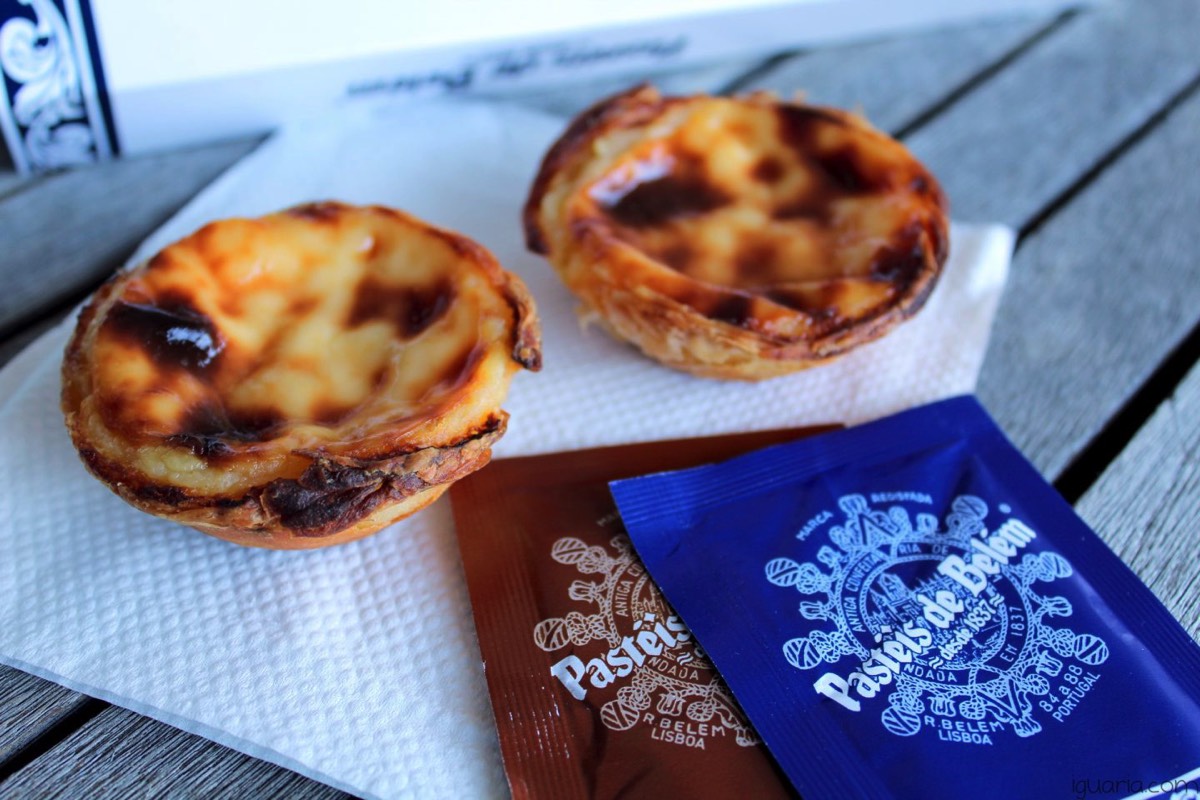 Other Locations

Portuguese Custard Tarts have spread to various parts of Asia. The first place of landing for them seems to have been in the Portuguese colony of Macau, when Lord Stow's Bakery began making and selling a version of them that they called "Egg Tarts."