Judiones de la Granja
One of the jewels of Segovian gastronomy
One of the jewels of Segovian gastronomy, Judiones de la Granja, takes its name from the municipality of La Granja de San Ildefonso.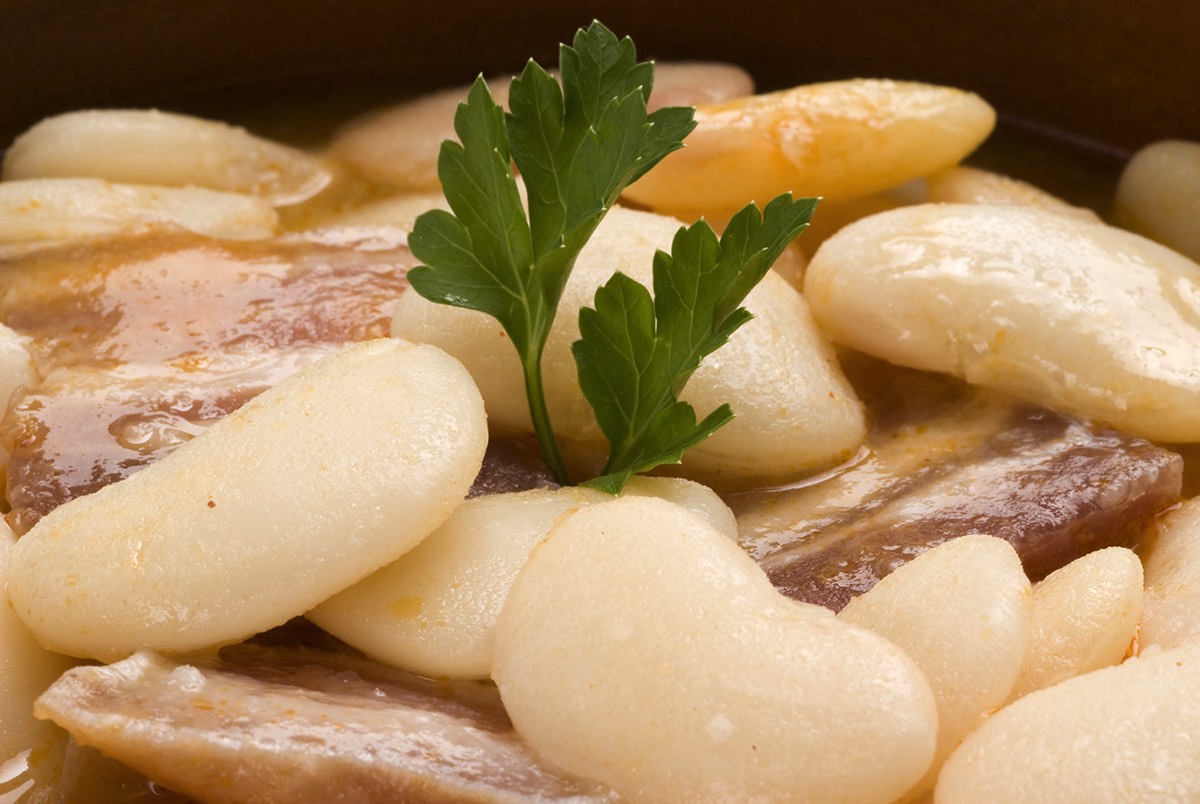 Judiones de la Granja is a variety of beans grown in Segovia, Spain. It characterized by its prominent size, white color, taste, and creamy texture.
It is usually used in regional Segovian dishes, in which meat in the form of sausage is involved, such as chorizo, most of them cooked in traditional clay pots.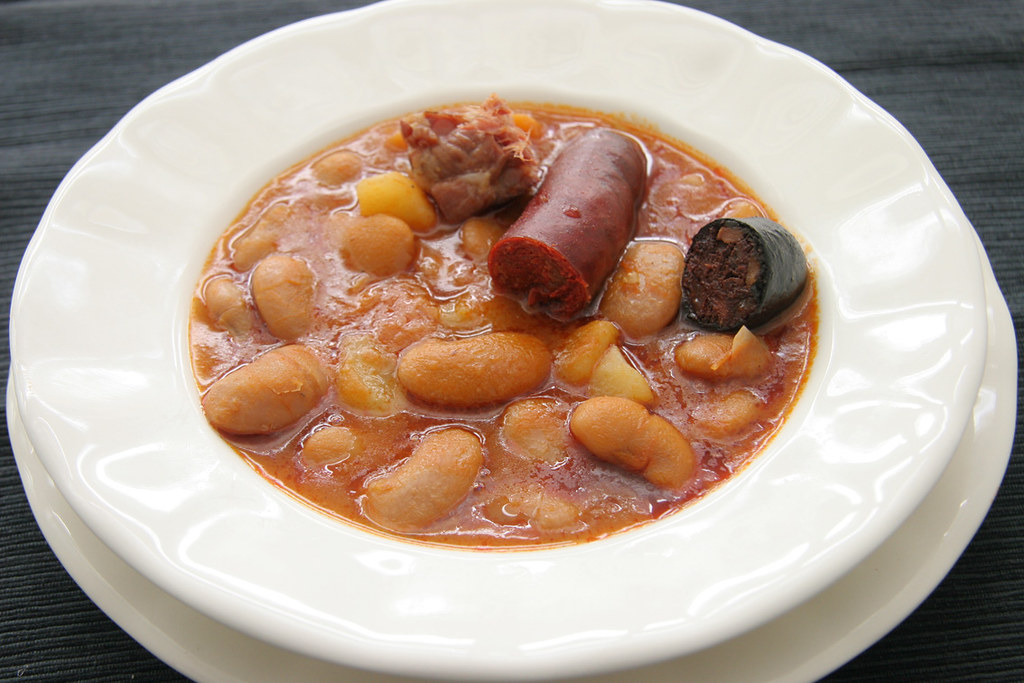 History


The judías were brought from Uruguay and used by Isabel de Farnesio (Felipe V's wife) to feed the pheasants she cared for in the gardens of the Granja de San Ildefonso. The judías were grown in nearby orchards and were gradually being used as fodder for horses and later as human food. They were dark in color and became lighter throughout the centuries until they had their current white.
The Judiones de la Granja is currently the most important legume of Segovia next to the Valseca chickpea. Currently, the cultivation of this legume has spread to other parts of Castilla. It is cultivated in a few hectares, reaching high prices. There is usually a commemorative party at the Farm around the Jews on August 25, St. Louis Day.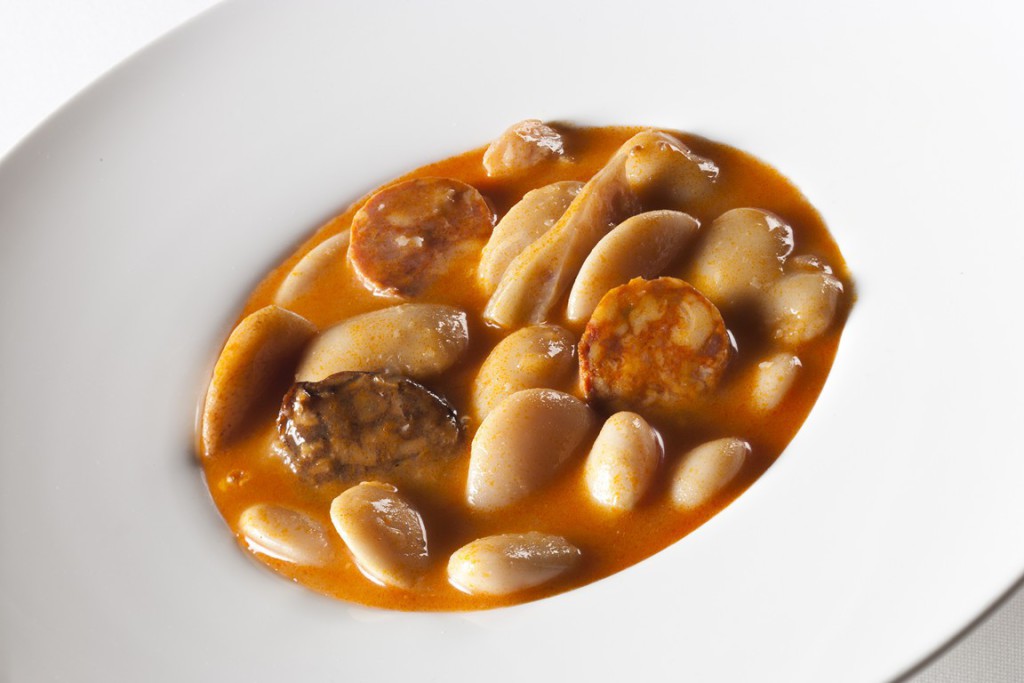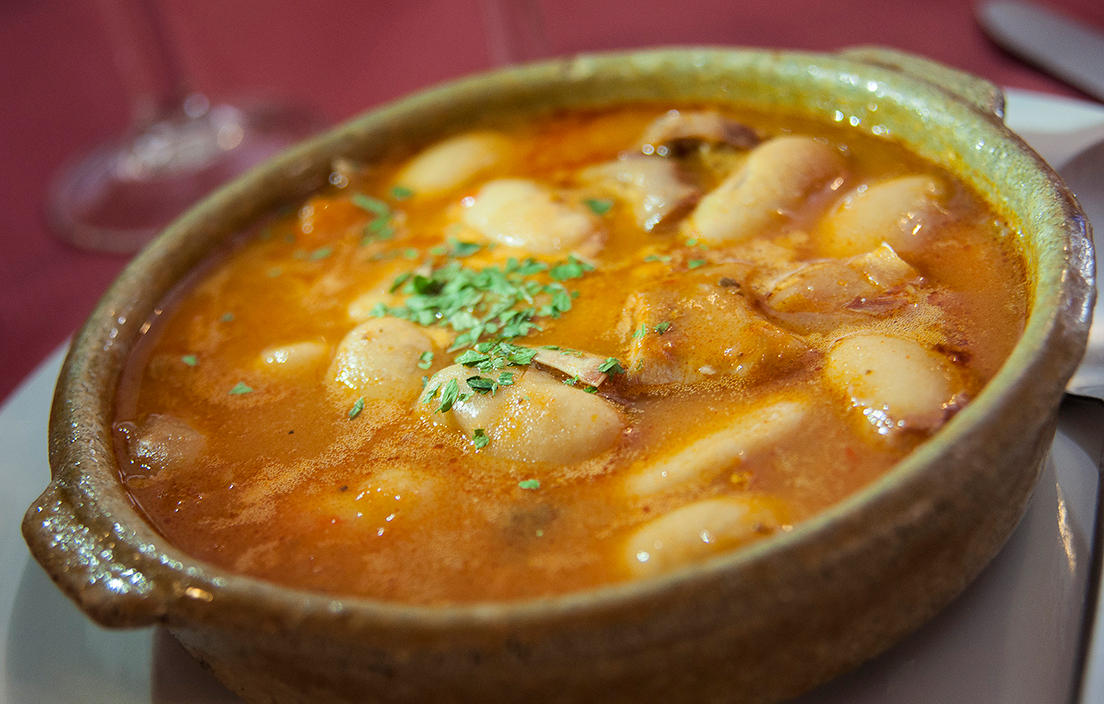 Judias con Chorizo
INGREDIENTS
150 gr of chorizo, sliced in 1" pieces

3 tablespoons extra virgin olive oil

1 red onion, chopped in large pieces

2 cloves of garlic, crushed

1 teaspoon of sweet paprika

1 large tomato, peeled and seeded

1 bay leaf

2 cans large white beans (15 oz), drained and rinsed
INSTRUCTIONS
In a large saucepan, heat the olive oil over medium heat. Add the onion, stirring occasionally for 10 minutes or until softened. Add the garlic and sweet paprika, stir and cook for 1 minute, until it begins to give off aroma.

Add the tomato and the sliced chorizo to the onion mixture. Stir continuously while cooking for about 5 minutes.

Add the beans and the bay leaf, and just cover with water.

Increase the temperature until it starts to boil. When it begins to boil lower the temperature, cover the pan and let it cook over low heat for at least 30 minutes or until thickened.

Season with salt to taste.