Provoleta is a must when it comes to a classic Argentine barbecue. This semi-hard cheese, of argentine origin, is the passion of many. Served golden brown on the outside, but soft on the inside, with a pinch of chimichurri, it is just irresistible!.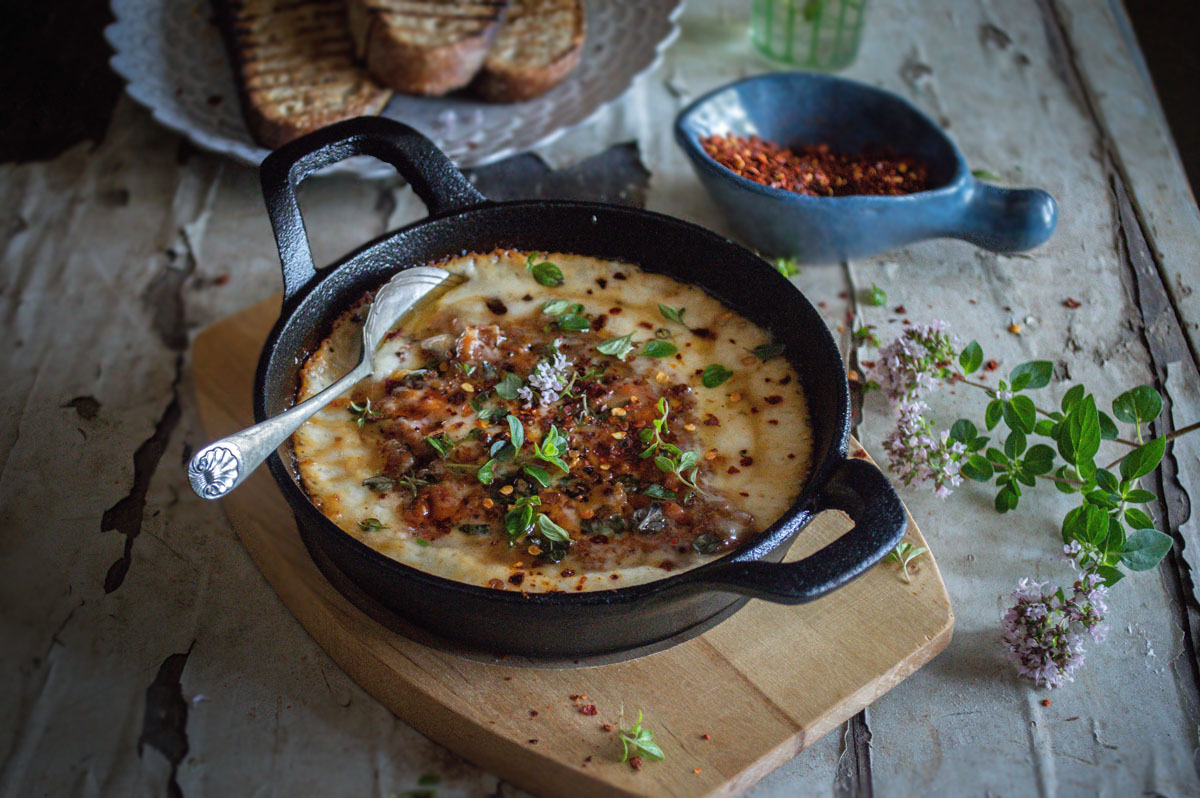 Provoleta is the Argentinean variant of Provolone cheese, usually served as an appetizer or barbecued in its home country and Uruguay as well. It is an integral part of the barbecue ritual, usually served as an appetizer during an asado, and joins starter companions like chorizo sausages, blood sausages, sweetbreads, and more.
Provoleta can be cooked directly on the parrilla (grill) like a steak, or in a provoletera, a cast-iron pan dedicated to the cheesy dish.
HISTORY
Provoleta was born from the need to unify an Argentine-Italian eating habit. The idea was to introduce a typical Italian product such as the provolone cheese, into the typical Argentinean cuisine: the Asado criollo (barbecue).
It was first made in 1940 with great efforts as it called for a product that should not melt while grilling, yet the inside should be melted a little. However, it was trademarked in 1963.
This type of cheese was specially created for grilling. His shape was designed cylindrical, which allowed being divided into slices. It is made through an essential requirement process called "spinning", which allows not to drain or deform when it is cooked on the grill.
There are two varieties according to the Italian tradition: the Dolce and the Picante. The Dolce is the one used in Argentine grills and is the result of two to three months of aging. The Picante is left to be between 6 and 12 months and has a much stronger flavor.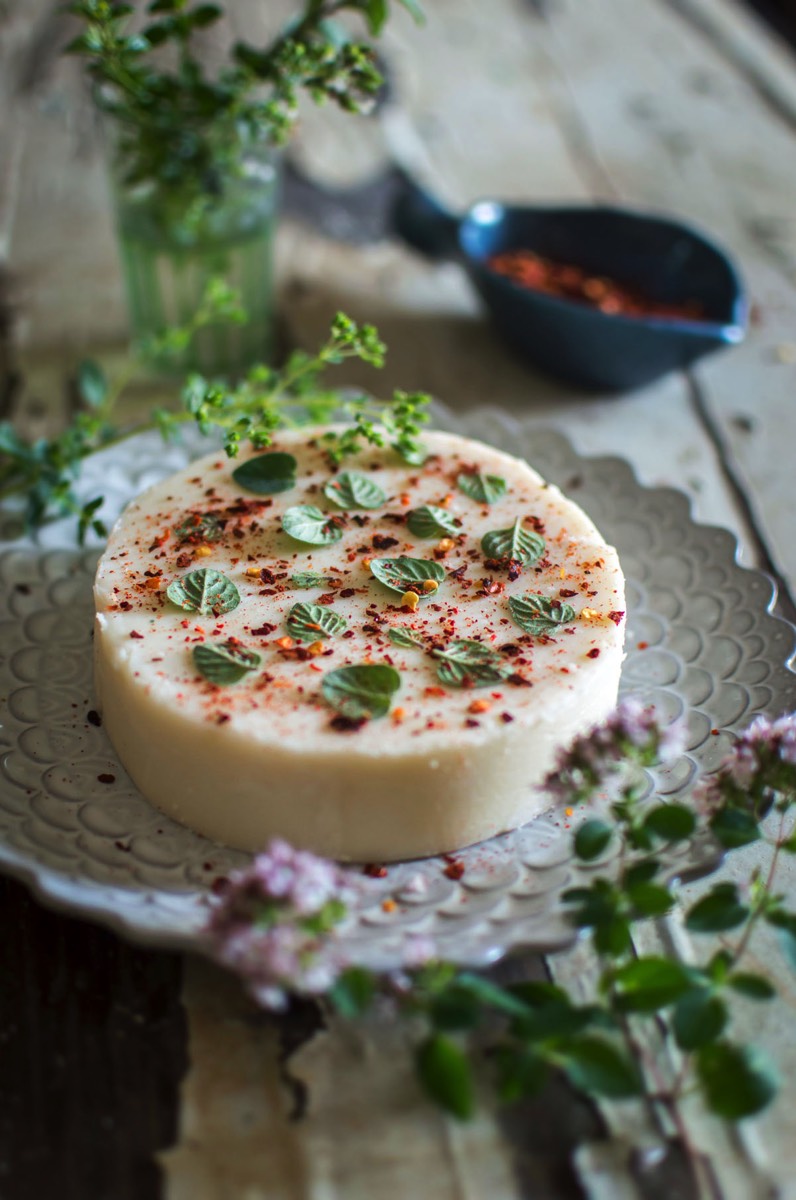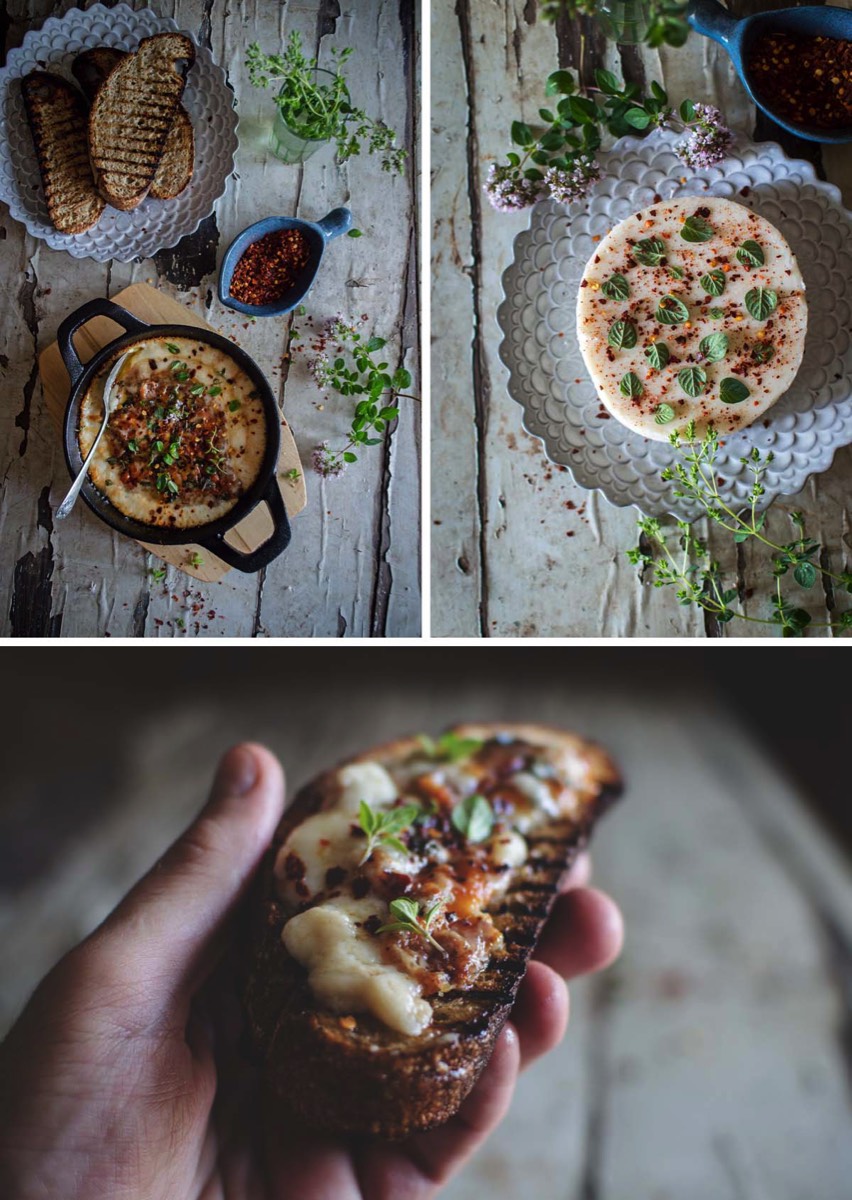 RECIPE
INGREDIENTS
400 g provolone cheese cut 1 inch thick
Chimichurri Topping:
3 Tbsp flat-leafed parsley (finely chopped)

1/8 tsp dried oregano (or 1/2 tsp fresh oregano leaves, chopped)

1 garlic clove (minced)

3 Tbsp olive oil

1 tsp red wine vinegar (or lemon juice)

2 tsp water

Pinch crushed red chili flakes

Salt and freshly ground pepper
To serve:
Small bread slices (toasted)
INSTRUCTIONS
Chimichurri:
Combine parsley, garlic, and oregano in the bowl of a food processor. Pulse until herbs are finely chopped and garlic is minced.

Transfer herbs to a medium bowl and stir in olive oil, and vinegar. Season with salt and a pinch of red pepper flakes.
Provoleta:
Lay your slab of provolone onto the kitchen bench and press some oregano and oil on top. Scatter some chili flakes over as well, pressing down gently so they stick.

Heat a 12-14 cm cast-iron skillet over medium-high flame. Lay the cheese in the skillet, unseasoned side down. Cook for a couple of minutes, or until it gets nice and golden on the bottom.

Flip the cheese over with a spatula and cook the other side as well, until it all melts and fills the skillet.

To serve, add the chimichurri on top. Simply dunk into it with the toasted bread.