Porchetta di Ariccia is a savory, moist, boneless pork roast.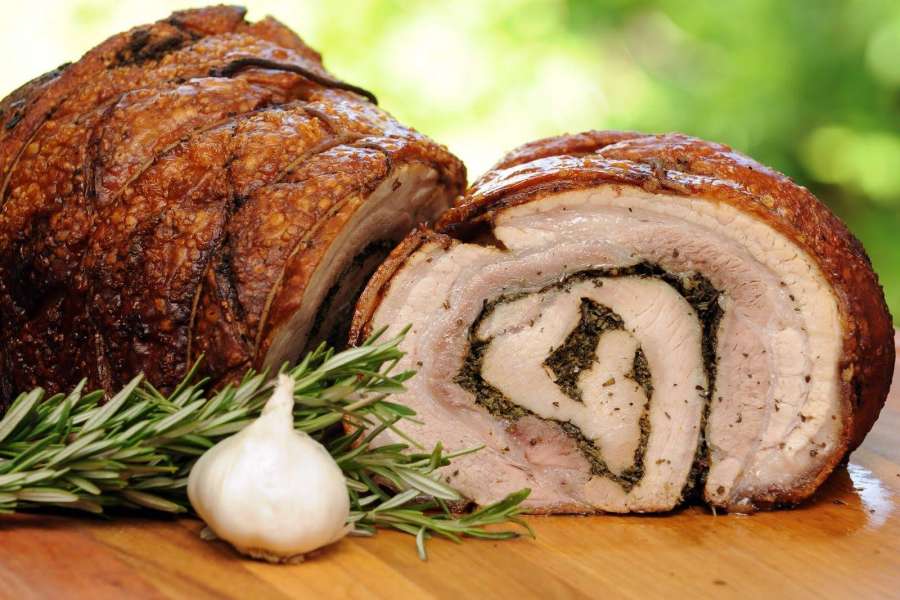 Porchetta is a typical dish of the Center of Italy of millenary tradition, it consists of a whole pig, emptied and seasoned and stuffed with numerous seasonings such as fennel, rosemary, and garlic.
The pigs are then slowly roasted on a spit over a wood fire, resulting in succulent meat and crispy skin. The name of the dish stems from the word "porco", meaning pork.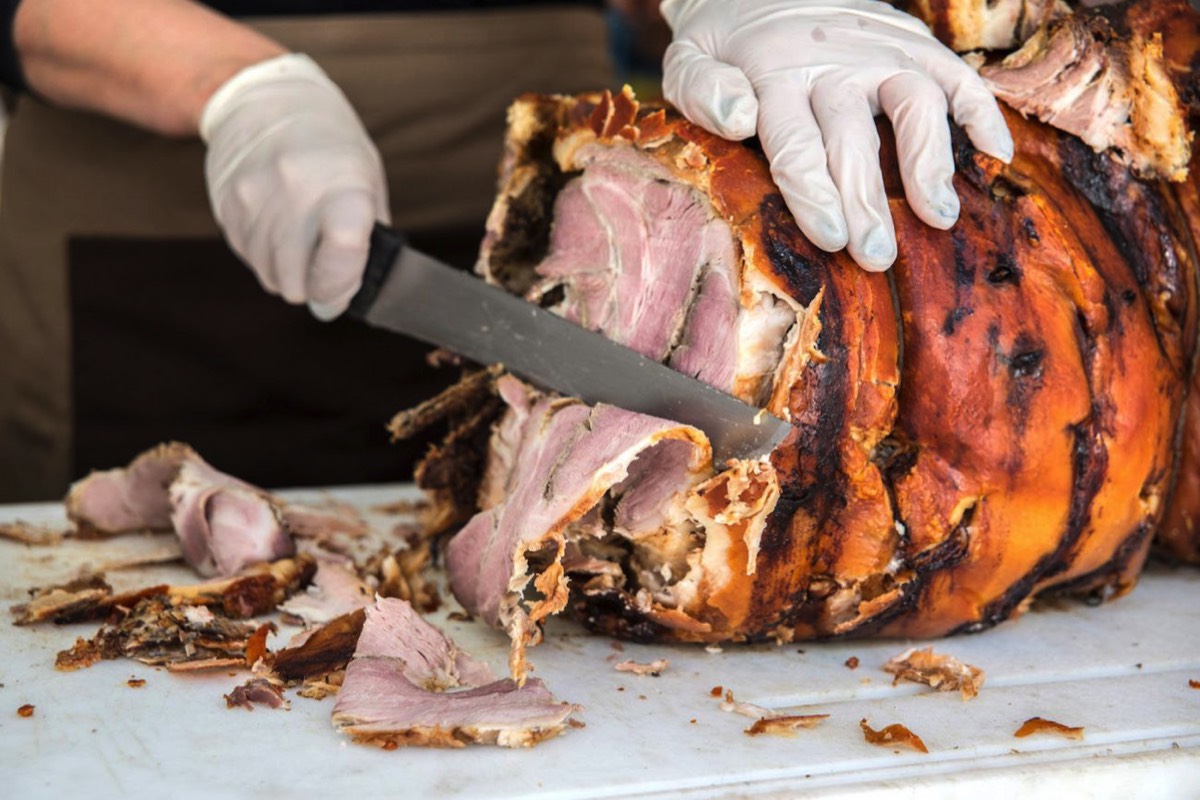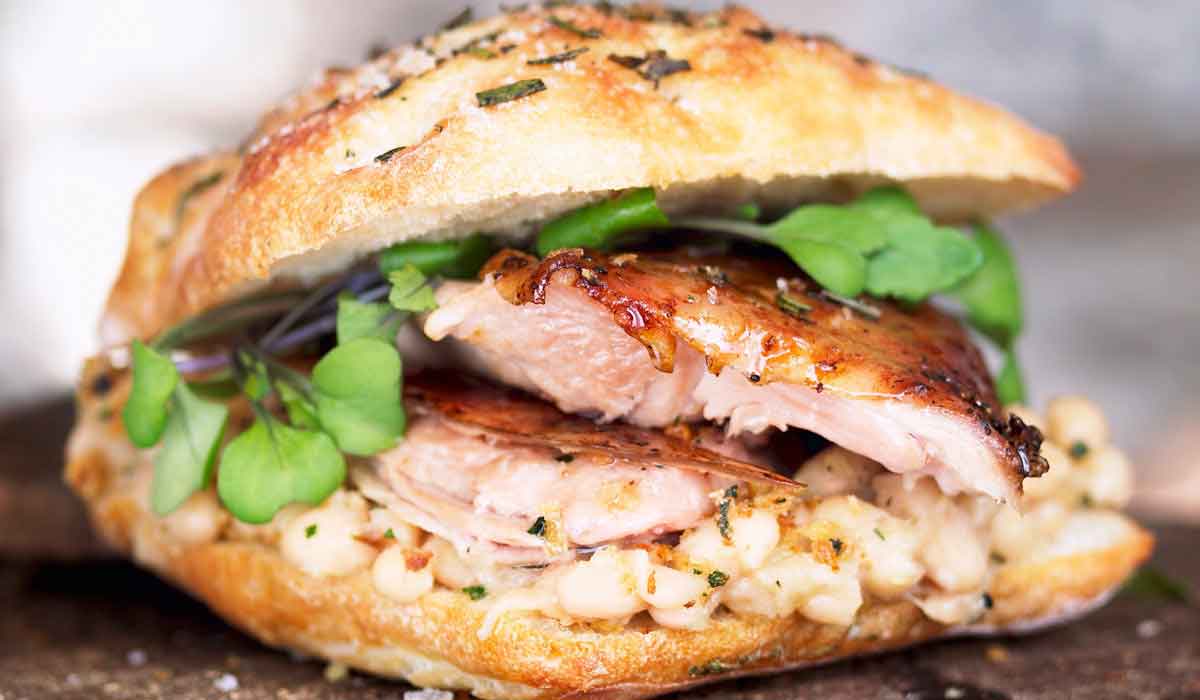 In all over Italy, it is a street food that is usually cut into slices as a main course or in sandwiches. Although it is one of the country's earliest specialties, dating back to the Roman Empire, the origin of this delicious dish is attributed to Ariccia, a small town located on the Via Appia to 16 miles from Rome. The huge popularity of the dish dates back to the 1950s when the producers of this delicacy (called porchettari) celebrated the Sagra della Porchetta di Ariccia, a popular festival in the city that serves to promote this unique dish.
Ariccia for the people of Lazio is very famous for the "fraschette". It is a typical Inn with simple furnishings, casks of wine, rough tables, typical equipment for the production of wine on the walls. Here you can taste as well as an excellent Porchetta other typical products come from the tradition of Lazio, salumi, fresh or seasoned cheese, olives, mushrooms in oil, pickles, etc - all served with fresh and authentic handcrafted wine.