Lardo di Colonnata
A mystic experience that melts in your mouth
Lardo di Colonnata is a beautiful white –– or sometimes pinkish –– slab of thick pork fatback which is then cured in a marble basin with a mixture of salt and spices. It is not known for sure the origin of lardo, but it could go back as far as the Roman period when the miners needed a way to preserve pork. Delicious cured, should not be eaten with distraction. Each morsel of silken pork fat is a precious, melt-in-your-mouth, mystic experience, and the complexity of its flavor should be savored religiously.

The Lardo di Colonnata is made in the small village of Colonnata, in the Province of Massa Carrara, in the Tuscany region. Considered the world's white marble capital, and the place where Michelangelo used to shop the raw material for his sculptures, Colonnata is a small village perched on a ridge between two marble quarries in the Tuscan Apennine Apuane Mountains, which is mostly known for another kind of white marbling, the one in the lardo.
Colonnata is 532 meters above sea level, this creates a perfect microclimate for the long aging process. Also, the marble in Colonnata has a particularly fine grain that makes it a perfect, breathable container for curing the lardo. These are the things that make the difference between lardo, and Lardo di Colonnata.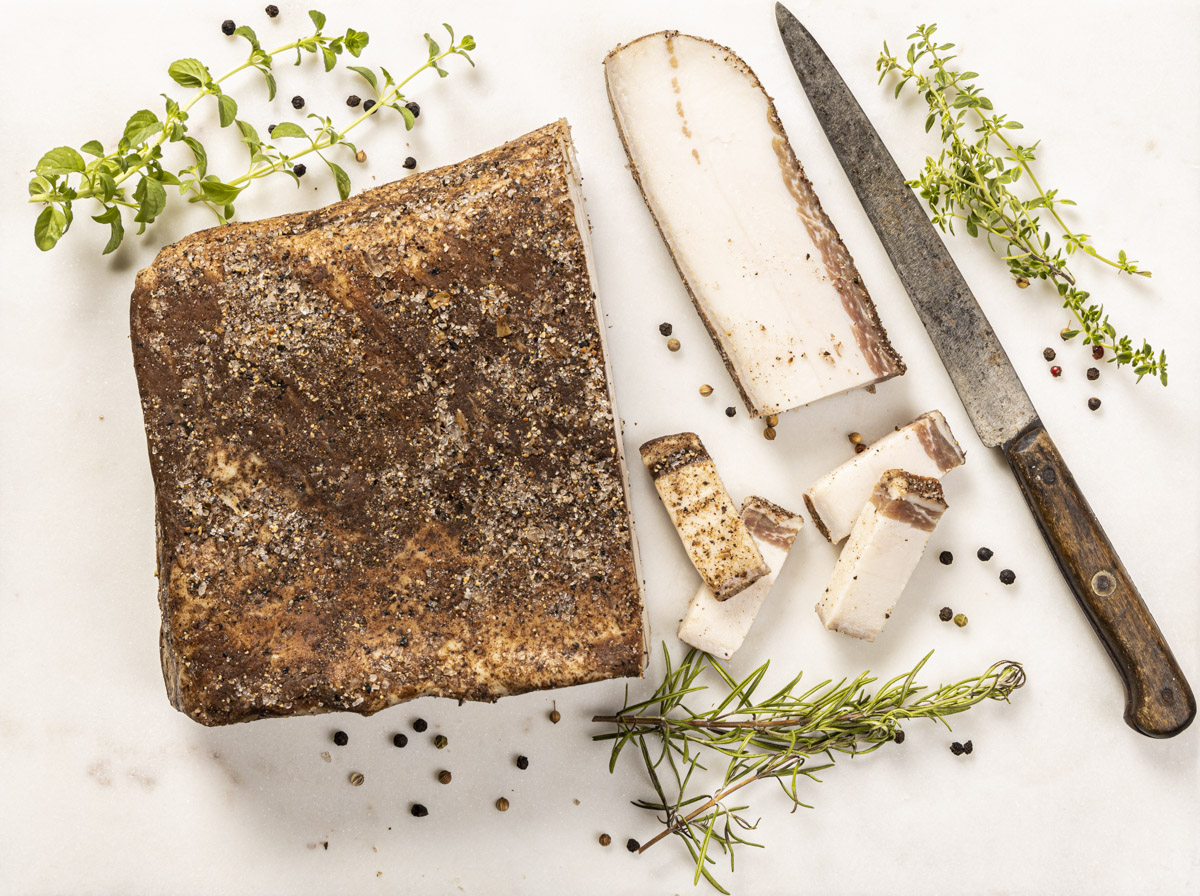 © hansgeel / #283062436 – stock.adobe.com".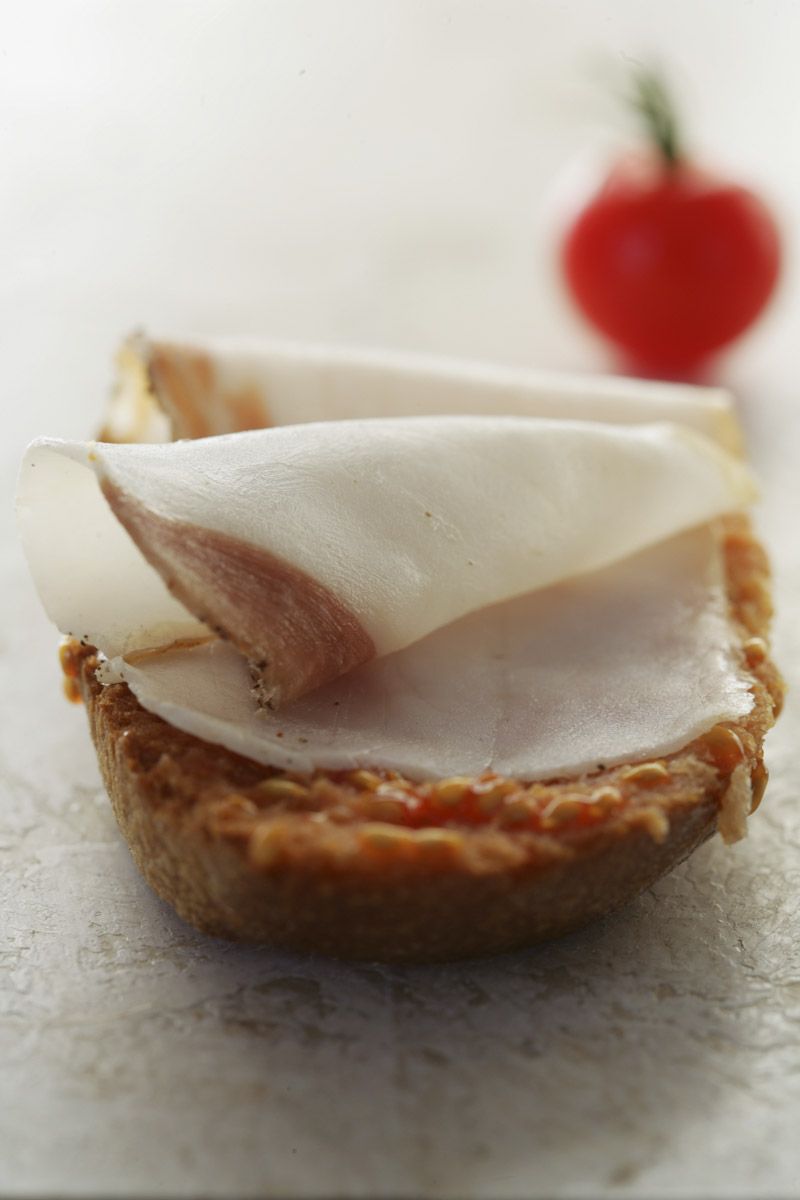 © FOOD-pictures / #35838286 – stock.adobe.com".
How it is made?
Generally, the lardo has a rectangular shape with a thickness of at least 3 cm, the lower part is covered by pig rind, while the upper part is covered with salt, herbs, and spices. It is white and slightly pinkish or brown and has a delicate and fresh flavor, enriched with the herbs and spices that cover it. It has been made this way since the very beginning.
The marble basins are first rubbed all over with garlic, before the trimmed piece of fat is laid inside. Salt, pepper, rosemary, and garlic are all placed in between the layers of lard – some producers add sage, star anise, oregano, coriander, or even cinnamon, cloves, or nutmeg – and the fat is left to cure at room temperature for a minimum of six months. In the curing process, the salt extracts moisture from the fat, creating a brine that preserves it from air and bacteria, and flavors the tissue.
Ideally, Lardo di Colonnata should be served as is and thinly sliced, with slightly toasted bread, and of course, paired with a glass of very good wine.